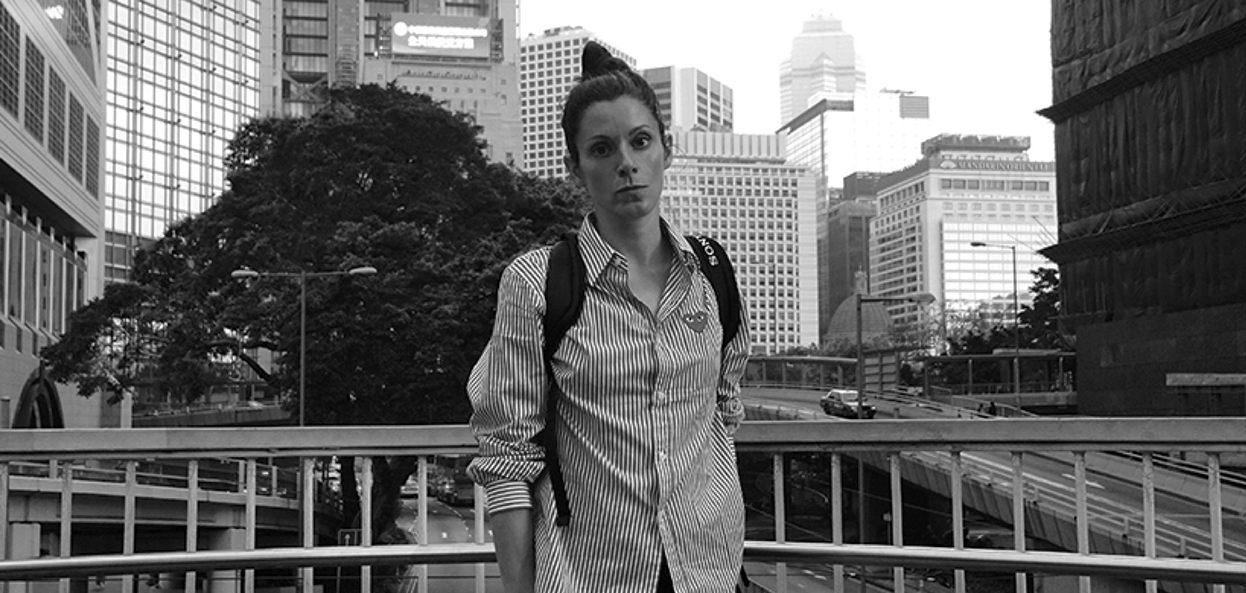 Vanessa Safavi (*1980 in Lausanne, Switzerland; lives in Berlin)
Vanessa Safavi uses everyday observations as the basis for designing sculptures and installations that deal with the relationship of body and mind, with unconscious forms of desire and longing as well as satisfying comfort. Like a textile or skin, silicone clings to objects such as exotic seashells or projects out of them in folds. Other works, such as in her last Berlin exhibition, literally confine the draped silicone in a barred window like a frame. The physicality and the sensualistic nature of the material represent encounters with the viewers and their respective projections. These works were presented next to a diverse array of pieces in the exhibition of steel handholds which can be found in public transport. The human body is abstractly present here as well, as is the promise of security in a socially fragile constellation. Travelling on a small and large scale continues to play a major role in Safavi's works, in which she subtly and poetically scrutinizes attributions and projections.
Safavi completed her diplôme d'arts visuels at the École cantonale d'art de Lausanne in 2007 and has since presented her works in numerous exhibitions in cities such as Athens, Sao Paulo, Berlin and Paris. She is a winner of the Luci d'Artista Prize and the Illy Prize.